Help me!!! I don't know what to do with my Sunday nights now that The Walking Dead is on hiatus :-/ Well I have been wondering what to watch or catch up on for a good couple of weeks now. As some of you may know, I have been on a crazy (seriously, CRAZY) Korean Drama binge since summer, and it is finally coming to an end (or at least coming to a drastic slowdown). The Walking Dead has been the only American show that I have kept up with, and the season is now over. I have watched pretty much all of the older "must see" kdramas. And the last currently running Kdramas that I have been watching, Golden Rainbow and Emergency Couple, have just ended as well.
So I have been thinking of other things to watch when I want a break from school work. Because I be needing many breaks from thinking about school. Seriously, thinking about school 24/7... shoot me, shoot me dead, don't miss.
I now have started a new list of things to watch. Mostly playing catchup on shows and even youtubers that I loved, but neglected for the past few months due to my kdrama obsession. I mean, I wish I could watch every single interesting show but, AIN'T NOBODY GOT TIME FOR THAT! Especially since I have added a whole other country's tv schedule to my list of possible shows to watch.
Here are some things that I have been watching now that my Kdramas and Walking Dead are over.
Grey's Anatomy
; A medical drama about a group of interns turned doctors and their relationships which largely consists of other hospital employees. It is on it's like millionth season and is still running strong as far as I know. I definitely still love it.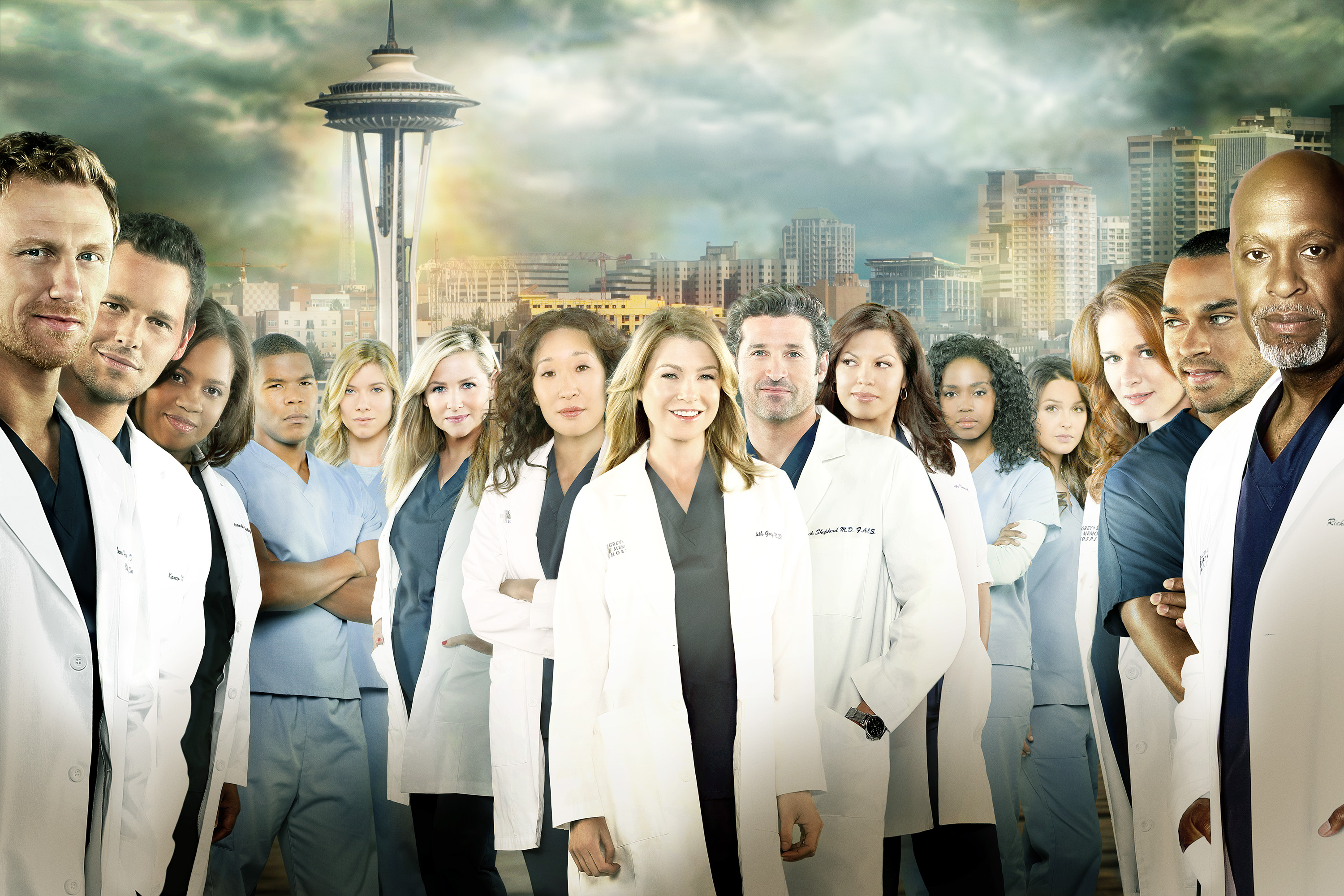 Being Human
(U.S.); A werewolf, vampire, and ghost live in a house and craziness insues. Especially since werewolves and vampires are racist (speciesist) against each other (in most cases). This show has since finished.
Top is the American cast, Bottom is the British Cast
Being Human
(U.K.); Started before the American version. I like them both. This one has also finished but I need to watch the last season (5).
Star Crossed
; Aliens came to Atlanta back in the day, were hearded into things that I can only describe as fenced in "ghettos" and now they are trying to integrate them into the world via a select group of alien teens (all hot by the way) who were chosen to go to the town high school. Oh and 1 alien boy was saved by a little human girl when he first arrived to earth, they are reunited and are instantly in love, but face angering people who hate the thought of a human/alien relationship. This show is new and I'm loving it, hopefully it'll be picked up for a second season.
Youtube Channels
;
It's Judy's Life
,
Dominic Show
,
Ryan Higa TV
,
Dear Naptural 85
,
Crystal theVlog
,
Wing is fun
,
The Lavigne Life
, The
PTX Experience
and because I'm obsessed with Pentatonix
Superfruit
as well. Also
Todrick Hall
,
The Fung Bros
,
David So
and
Patricia Bright
aka Brit Pop Princess. Those are just a few of my obsessions! They are all funny/talented/informative/interesting and I want them all to be my best friend. Most if not all of them have multiple channels as well.
On the list to catch up on;
Switched at Birth
; I LOVE this show about girls who were switched at birth (as the title suggests). 1 girl is from a rich family, the other is from a working class one, and the working class daughter is deaf. It's about the life of the teenage girls and the combining of the two families.
The Fosters
; A couple of lesbians adopt a bunch of kids who are all teenagers. Lots of drama because of the complete multiracialness of the family (think Brad and Angelina's clan) the issues with foster kids not having thier real parents in their life, homosexual issues, and the issues of teenagers. So basically there are tons of issues coming every which way in this show, but it is really a beautiful family that has a lot of love for each other.
American Horror Story
; An AMAZEBALLS horror show that tells a different horror story every season. Season 1 was about a haunted house, season 2 about alien abduction and experimentation on patients within a mental facility, season 3 (which I have yet to finish) is about voodoo and withcraft. Awesomeness and super creative. Plus this season's cast is amazing!
Glee
; Amazingly, the same writer of American Horror Story writes Glee, and I love them both although they're total opposites. Glee is about a high school glee club stuggling through being the misfits in their school while breaking into song every chance they get. If you like pop and rock music, you'll love this show simply for the amazing covers they do of the songs. It's also really funny.
New Girl
; Another funny show about a girl who moves in with 3 guys (now there are 4) and they're all just goofy, ridiculous, and hilarious!
Arrow
; Based on the green arrow comic book character. But is not the same guy who was the green arrow on
Smallville
(another awesome show that has ended, it was the story of superman).
America's Next Top Model
; Tyra Banks has this competition to find...read the title. There are now male models on the show, so...YAY! I personally love the artistry of it all, the photographs are so well done, I love it.
Maybe
True Blood
. I do not know. What do you think? I am a couple seasons behind, lost interest, but it could be worth it just for the werewolf (he is wonderful). It is kind of vampire porn, but with a story, and with other creatures (including fairies, what?). I lost interest, but I could get back into it, if I am compelled.
Side note,
Game of Thrones
is back already! That is a legit replacement for Walking Dead on Sunday nights. But if you need more, I'd suggest any of the above shows, they thoroughly manage to keep me interested in what happens next and help me stop missing Glenn, Michonne, and the others. I've also been watching lots of movies, horror movies. Before you know it, just like with Game of Thrones, The Walking Dead will be back!
What are some good shows that you are watching, any suggestions?